We understand that attending counselling, either for yourself or as the parent of a child attending sessions, can sometimes feel daunting.  You might be wondering what to expect. To help make your experience with us as comfortable as possible, we've pulled together answers to some commonly asked questions below.
Please click on the titles below to expand the table.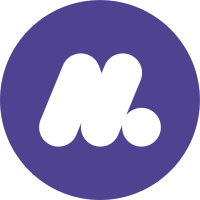 Frequently Asked Questions - For Clients
What is counselling?  
Counselling provides an opportunity for you to talk about any difficulties you might be facing with an experienced counsellor, who'll listen and support you without judging or criticising.  
The counsellor can help you gain a better understanding of your feelings and thought processes, and help you find your own solutions to problems. But they will not usually give advice or tell you what to do.  
What happens during a counselling session?  
In your first session, your counsellor will take you through an initial assessment, which will be a series of questions to get to know you and the issues you're bringing to therapy. Your counsellor will want to find out about your current health and wellbeing, as well as issues and patterns from your past that you may want to work through.  This session is also an opportunity for your counsellor to ascertain whether our service is able to provide you with the appropriate support.   Here, you'll be able to ask questions about how therapy will work.  
Counselling is a talking therapy, so you do the talking while your counsellor does the listening, questioning and reflecting. Therapy offers a safe, confidential space each week for you to feel heard and understood, gain new perspectives on difficulties in your life and build a stronger sense of self.   
How many sessions will I have and how long are the sessions?  
If you have been referred via your GP, you will be offered 6 sessions with opportunity for re referral.  For self-referred clients, our services are open-ended, however your sessions will be reviewed regularly to see how counselling is progressing and how many more sessions you might need.  Our counsellors work both long and short term.  
Sessions last for 50 minutes and take place every week at the same time/day in the same location. 
Is what I talk about confidential?   
What you share with your counsellor will be kept confidential.  There are rare circumstances when your counsellor may need to breach confidentiality, and this will be discussed with you in your first session.   
 Where will my counselling sessions take place? 
Counselling sessions can either take place face-to-face at our premises in Basingstoke, or virtually.  
Face-to-face: The Mindspace Foundation, The Orchard, White Hart Lane, Basingstoke, RG21 4AF  
Online video using our secure online video platform.  
Who will I see?  
You will either be referred to a qualified counsellor or a trainee counsellor who is approaching the end of their training. All our counsellors are members of a professional membership body and agree to work within their ethical framework to provide safe and competent practice.   
Will I see the same counsellor every week?    
Yes, the counsellor you are allocated to is the person you will see every week.  
Can someone come with me?  
Having a safe and confidential space is an integral part of counselling, so it's not appropriate to have a friend present during your counselling session. However, we recognise that you might be anxious or nervous about coming to therapy and could benefit from being accompanied by another person.  
If you did choose to bring someone with you, they would be welcome to stay for a brief part of your first session whilst we take your details.  After this they would be asked to leave, possibly collecting you at the end of the session.   
What will I have to talk about?   
There will be no pressure for you to talk about anything you don't want or feel comfortable talking about.  
Frequently Asked Questions - For Parents
Your child may be experiencing a difficult time in life and struggling to understand or cope, but how will counselling help them?  
How can counselling help my child?  
Counselling offers a safe and non-judgemental and private space for your child to explore their thoughts and feelings. Counselling can help them make sense of things, understand themselves better, explore different choices and discover ways of coping that empower them.  
What can counselling help my child with?   
We find parents seek support for their children for many reasons including depression, anxiety, loss and bereavement, exam stress, issues at school, family breakdown, sexuality and bullying. We also counsel children who have a diagnosis of mild ADHD or autism.  
Does counselling work for everything?  
Specialist services should be sought when looking for support with diagnosed mental health conditions including more severe ADHD or autism, bi-polar disorder, schizophrenia, PTSD, eating disorders, addiction, gender identity and adoption. Specialist services should also be sought for children under 5 years old.   
How old does my child need to be?  
We offer counselling for young people aged 11-17 and children aged 5 and upwards.   
How long will my child need counselling for?  
We can work on both a short- or long-term basis. Regular reviews take place roughly every 6 sessions to see how things are progressing and to discuss how many sessions they might need.  
If your child has been referred to Mindspace through a GP funded service, they will be offered a maximum of 6 sessions.   
How long is a counselling session?   
Each counselling session lasts 50 minutes and takes place once a week. 
Where does counselling take place?  
Counselling sessions take place either:  
Face to face at our premises at The Orchard, White Hart Lane, Basingstoke, RG21 4AF.  
Online video using our secure video conferencing system. 
Is counselling confidential?  
What your child shares with their counsellor will be kept confidential.  However, if they disclose that there is a serious risk of harm to themselves or someone else then we may be required to notify appropriate authorities.    
The counsellor will not discuss the sessions with parents, unless your child explicitly asks them to do so, and this will often be with your child present.  
What will a counsellor expect of my child?  
Being willing and as open and honest with their counsellor will yield the best results for them from therapy.    
We may invite them to explore some things outside of the session, but they are not 'expected' to do homework.     
We ask them to be punctual and attend sessions weekly to avoid disruption.